We enable business growth in the privacy-compliant world using tried and true customer growth strategy executed with modern tools.
Our proven methodology clarifies growth opportunities and enables teams 
to deliver sustainable growth at favorable ROIs

Two innovations make our solutions uniquely effective

High Performing Data
Find and engage your category's High Value Customers (HVCs) with rich data and targeted communications to drive improved ROI for lead generation, site traffic, pipeline momentum and relationship deepening.

Growth Visualization
Connects the dots between your revenue and margin and customer acquisition, expansion and retention with program mapping to microsimulate top line and margin growth.
A Growth Leader Community underpins our solutions with a custom-built digital destination focused on growth topics that accelerate individual and team acumen with tools, training and best practices.
Modern Growth Exchange ensures you achieve growth from your digital investments.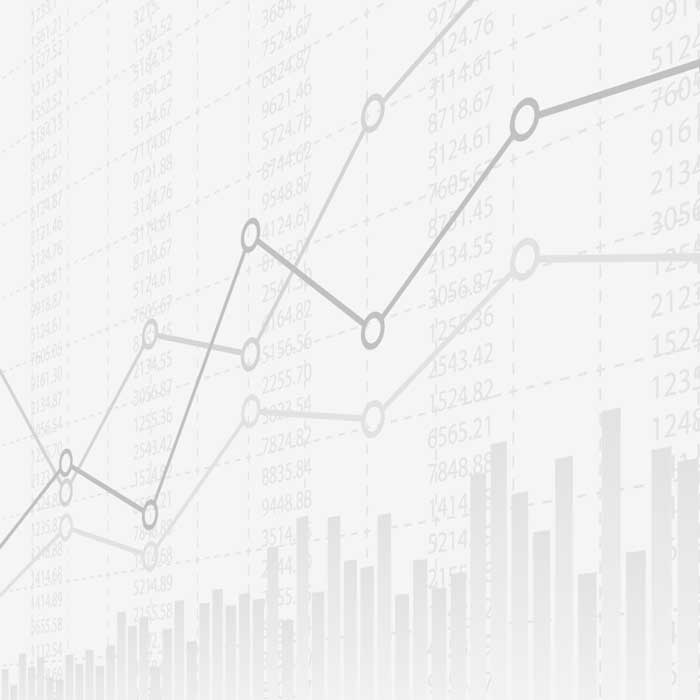 Imagine 2021 . . . your business has found a way to gain a high share of High Value Customers (HVCs) and minimize Value Degrading Customers (VDCs)
Your average revenue per customer is up

Your team knows the right growth levers

Your entire organization is working together

Former silos have formed into one team

Your customer metrics are internalized

People's careers grow, fueled by new skills

Everyone can see their contribution to enterprise growth

All teams align around HVCs

You have shared processes, tech, and one scorecard

Customer metrics are the KPIs rewarded at all levels
Our Team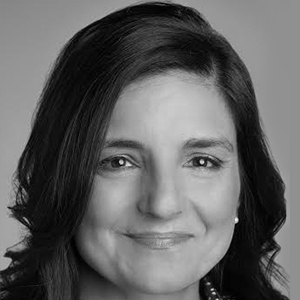 Michelle Bottomley
(Managing Partner)
Michelle is a modern growth leader who leads the MGX team as managing partner, bringing 25+ years of experience growing businesses, capabilities and providing thought leadership. On the agency side, she led client engagements at Digitas, Epsilon, Ogilvy North America Consulting and the Ogilvy NY Office.
More recently, she has served as Chief Marketing Officer at Barclaycard, Mercer, Staples and New York Life.She serves as an independent board director with PROPHET, the Society of Human Resource Management and Susan G. Komen.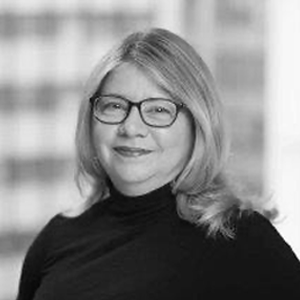 Julie Winskie
(Client Experience Lead)
Julie is an awarded brand experience and reputation management expert advising C-suite execs in P&G, HP, Pfizer and Mercedes-Benz as global president of clients at Omnicom Group's Porter Novelli. She launched the first ever consumer brand and digital experience strategies for Guardian Life and was a partner in charge of global brand and communications at Mercer. Julie mentors and hosts young entrepreneurial women in developing regions including Africa and the Caribbean.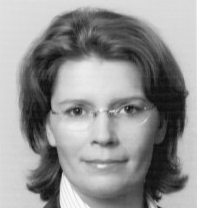 Sabine Moeller
Customer Intelligence, VOC, Marketing Strategy
Sabine is an accomplished Marketing and GTM strategy leader with a passion for turning customer data and insights into growth strategies. She has led the transformation of customer analytics and into strategies as a trusted advisor to the C-Suite committed to customer-centricity. One of her areas of expertise is the design and implementation of Voice of the Customer Programs to enable data-driven decision making across commercial, product and supply chain applications to yield impactful bottomline results.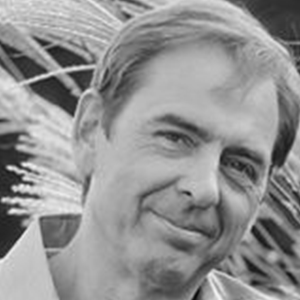 David Bottomley
(Technology Lead)
David is an information technology and development team leader responsible for large-scale, complex digital solutions and information technology systems on behalf of some of the world's most trusted brands, including Ford Motor Company, Coldwell Banker, Siemens, Fannie Mae, among others. David has led technology engagements working for Harte-Hanks, Epsilon, Ogilvy and Wunderman.

He enjoys running, hiking and spending time with family and friends.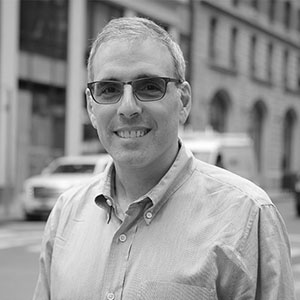 Robert Davidman
(Media Lead)
Robert is a seasoned media professional with over 20 years of domestic and international experience. Robert is responsible for leading the media strategy with extensive experience as co-founder and head of media at Fearless. Previously, he served as Director of International Broadcast Services for Yahoo!, where he developed and implemented the Internet broadcast business model in 24 countries outside the United States. Prior to Yahoo!, Robert was Senior Director of Sales and Marketing Technology for Broadcast.com whereupon he developed the sales strategies and revenue models, which eventually lead to a groundbreaking IPO, in addition to constructing the sales forces for the three major departments inherent to Broadcast.com's business.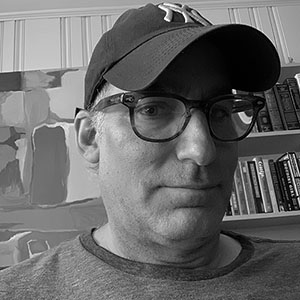 David Shavrick
(Creative Lead)
David is an industry leader and creative master craftsman in designing creative and content that drives business success. As founder and Chief Creative Officer of Shavrick and Partners, he brings insights together with engaging creative to deliver highly engaging experiences. Prior to that, David served as Chief Creative Officer at Staples. He has led and built world-class creative teams as Executive Creative Director at Havas Sports and Entertainment and as SVP, Group Creative Director at Ogilvy. He began his career at Modem Media where he became Executive Creative Director.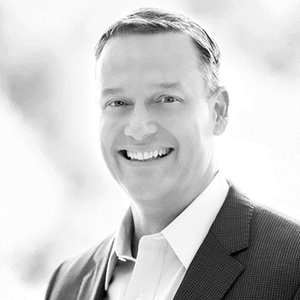 Peter Bingaman
(Solutions Leader)
Peter is a game-changing commercial technology growth leader who has driven billions of dollars in topline growth for companies such as IBM, LexisNexis, Procter & Gamble, J&J, MSC and Mercer. Peter specializes in placing deep customer insight and data analytics at the center of gravity in repositioning companies and building more measurable modern marketing capabilities that accelerate growth. He enjoys travel, playing golf, paddle tennis, and reading in his spare time.